Hotel Info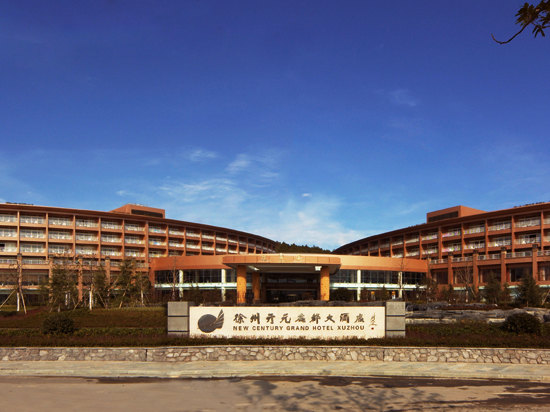 New Century Grand Hotel Xuzhou
stands on the west bank of the beautiful Yunlong Lake, near the lakeside garden, and has a good location and convenient transportation.
The hotel has various luxurious rooms, a restaurant that can accommodate more than 1,100 people, a multi-purpose hall of 1,000 square meters and 6 meeting rooms of different specifications, as well as facilities such as a wine room, a cigar bar, an indoor swimming pool, and a tennis court.
The hotel upholds and carries forward the 20-year tradition of high-quality service of Kaiyuan Hotel. Based on service, people-oriented, brand-centric, market-oriented, it strives to provide quality and perfect services to its guests; allowing guests to fully experience the attentive and intimate "Kaiyuan Care."